Why is oatmeal healthy?  A large number of people nowadays have realized the importance of oatmeal and begun to eat it regularly. The question is, though, most of them only know one way to cook oatmeal, which is by boiling it in a saucepan on the gas stove and one ingredient to add, which is milk. The same cooking method and the same ingredients can easily become boring.   
As a matter of fact, there are many ways to prepare oatmeal than boiling it on the stove. Today Myllyn Paras will introduce to you different cooking methods of oatmeal. 
Boil on the stove
This is the most common method. Add water of milk, and the oatmeal into the saucepan and turn on the gas, after a few minutes, the oatmeal porridge is ready for serve. This way allows the beta glucan, the core nutrient of oats that is good for health, to fully dissolve. There is no need for the instant oatmeal to boil on the stove, only pour the hot water and stir to eat.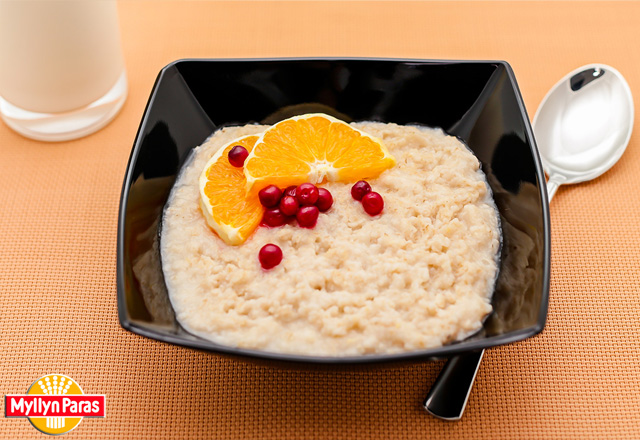 Below is a picture of our Quick Breakfast Oatmeal. It is boiled for 1 minute on the stove and then is ready for serve. 
Heat with microwave
A microwave oven is almost in every kitchen nowadays. Its many powerful functions however have been neglected by people who only see it as a heater for leftovers. Today we teach you the second method of cooking oatmeal by means of a microwave oven. Using a microwave is much simpler than a stove. All you need to do is to mix all ingredients in a big bowl and put it in the oven to heat up. This method is particularly suitable for people who have no time to cook breakfast. You can put the oatmeal mixture in the microwave oven and then go wash up and when you're done the breakfast is ready as well. How efficient!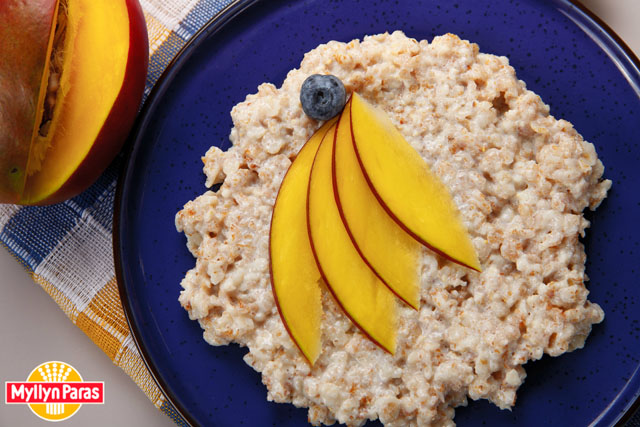 Our Mango Pleasure is a microwave oatmeal recipe. Speaking of ingredients that go with our oatmeal, there are more than just milk. For example, you can mix mango puree with oatmeal to create a new flavor. Heat the mixture over high heat and then a quick and delicious breakfast is ready!
No-cook
You may wonder how can you eat raw oatmeal without cooking it. Myllyn Paras oat flakes are steamed during processing. It is a pre-cooked product that you can eat directly. Then again you may think no-cook oatmeal may have a rough taste.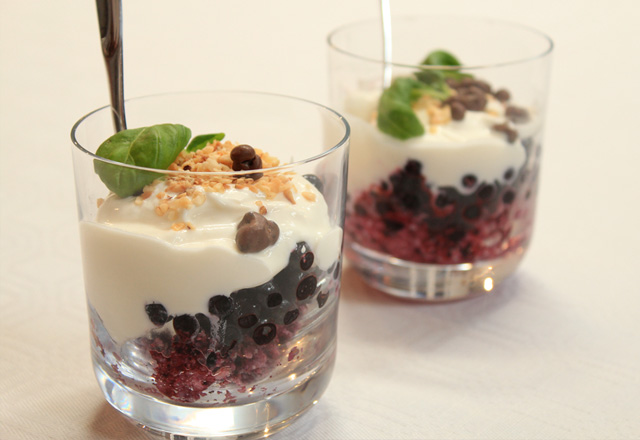 Don't worry. Today we recommend you our special recipe Overnight No-cook Oatmeal. It has a very soft taste. The secret to this softness is the oatmeal is added with yoghurt and put in the fridge for one night to let the oat flakes fully swell and soften. Mix all ingredients such as honey, banana and nuts and put in the fridge the night before and then you can enjoy your breakfast directly. Breakfast has never been so easy!
Finally let's briefly summarize the features of each cooking method.
| | |
| --- | --- |
| Cooking Method | Feature |
| Boil on the stove | Maintain most of oatmeal's nutrition; time-consuming; too hot for summer  |
| Heat with microwave | Maintain relatively high nutrition of the oatmeal; easy to cook |
| No-cook | Quick cooking; cool in taste and suitable for summer; lower nutritive value compared with above two |
For more oatmeal recipes, please visit our Oatmeal Recipe page.