Compared with the frequent 40 ℃ summer days in China, the sun is very kind to Finland with a pleasant average temperature of 18℃ in summer. Being a Northern European country, Finland is milder in climate comparing with other countries of the same latitude due to the influence of the North Atlantic Current. Air quality in Finland is superb. Below is a picture of Hyvinkää, a small town in Finland and the headquarters of Myllyn Paras.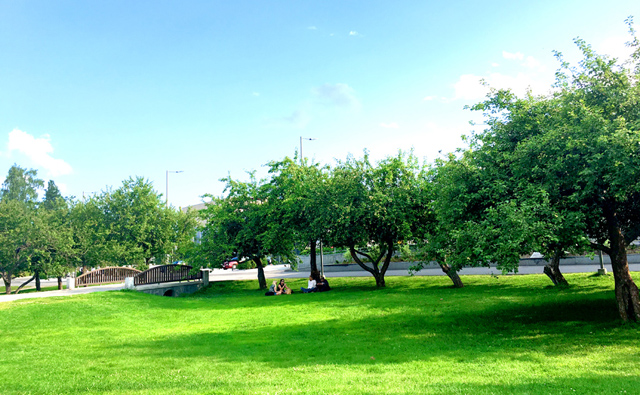 Summertime in Finland lasts from June to August and is the best time of the year with the most lovable weather. Many Finns choose to go on vacation in summer. Hiking, fishing, hunting, bike-riding and canoeing are all among their options and so is picking wild blueberries.  
Blueberry is called the "king of berry" and is one of the five most healthy fruits recommended by the Food and Agriculture Organization. It is rich in anthocyanin and vitamins and is conducive to aging prevention of cranial nerves, eyesight, heart, anti-cancer, blood vessel softening and immunity enhancement. In Europe, anthocyanin is known as the oral cosmetic. It helps to repair the damaged collagen and elastic fiber and block ultraviolet radiation from harming the skin. What's more, it can effectively prevent wrinkles and make your skin soft and smooth. Girls, you must eat blueberries every day. Anthocyanin content in wild blueberries is over ten times higher than that in cultivated ones.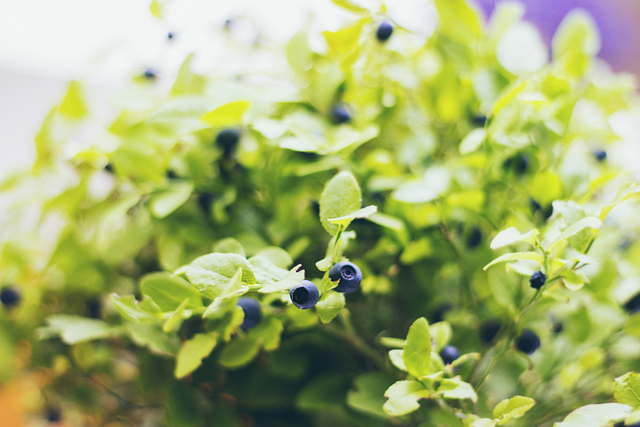 During July and August in Finland, you can see blueberries everywhere in the forest. Clumps of blueberries are like grains of sand on the beach. You would definitely be startled first time seeing such scenes.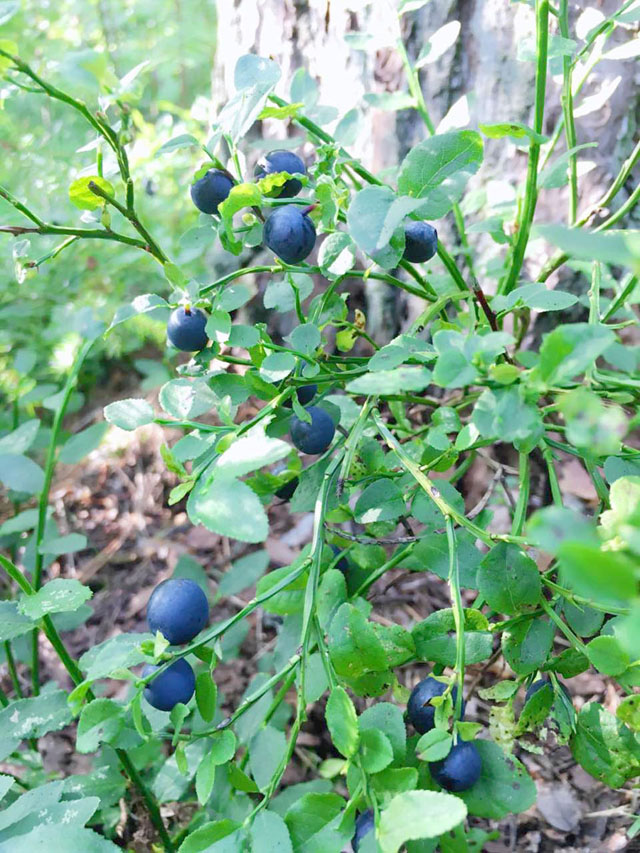 These blueberries in the forest in Finland are all wild ones so that they are pollution and additive free. Most importantly, they are free! The law allows everyone, Finns or tourists, the right to walk into the forests and pick mushrooms, berries, flowers and so on except the protected plants with no need to notice the owner of the forest. 
Due to the short storage time of fresh blueberries, people in Finland would normally dry the berries or make them into jam after picking or freeze them in the freezer for winter.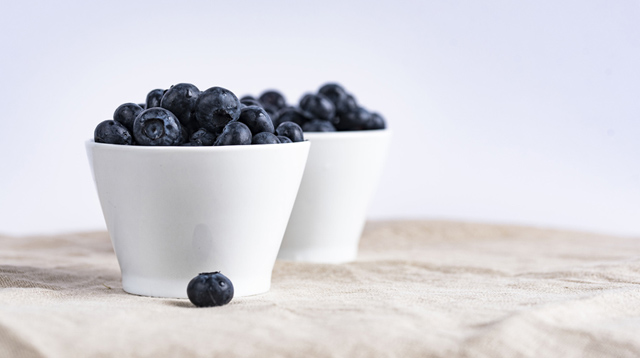 Blueberries can be eaten raw. Fresh blueberries are covered with a white powdery substance. This white coating is the symbol of freshness, the fresher it is, the whiter it gets. When washing, do not wash off the white. Most people in Finland eat directly after picking without washing them. Dried blueberries and blueberry jam are frequently used in cooking as well. They can be eaten with yogurt, bread and cake or be made into desserts or blended with oatmeal into yummy blueberry oatmeal porridge.  
Are you tempted by Finnish blueberries after reading above introduction? Now we recommend you Biokia, a household name in Finland producing dried blueberries. The blueberries used are all wild ones and picked manually. Product portfolio includes dried blueberries, blueberry jam, blueberry powder and etc. 
In today's Myllyn Paras Classroom we'll introduce to you a delicious and healthy No-cook Blueberry Oatmeal Porridge.