As a parent, you must have been in below circumstances when you try to get your kids to eat breakfast:
"Mum, why the same breakfast every day?"
"Mum, why does it take so long for you to make breakfast? I'm late for school."
"Mum, I like Angry Birds, I want to play with the toys when I am in breakfast."
After one night's sleep, the body consumes most of the stored nutrients and energy, hormone secretion is low, brain and inner organs operate at a low speed and the memory function is slow. A lavish breakfast provides timely help by giving enough energy to the brain cells and make hormone secretion reach its peak value. Children in growth need all kinds of nutrients and energy and a healthy and rich breakfast is vital.
However, how could our parents handle the above problems? Don't worry, Myllyn Paras oatmeal products can help you solve the problems once and for all.
Same thing every morning? Myllyn Paras not only provides you with the best oatmeal but also a lot of recipes. These recipes are safe, healthy, easy to learn and good-looking. Click here and see it yourself!
Slow cook? We can help you to speed things up. It takes only five minutes to cook our Myllyn Paras Overnight No-cook Oatmeal! The other recipes are quite time efficient as well. 
Finally, for kids who love Angry Birds, when they see the oatmeal package with Angry Birds figures on it, they would surely love to eat breakfast!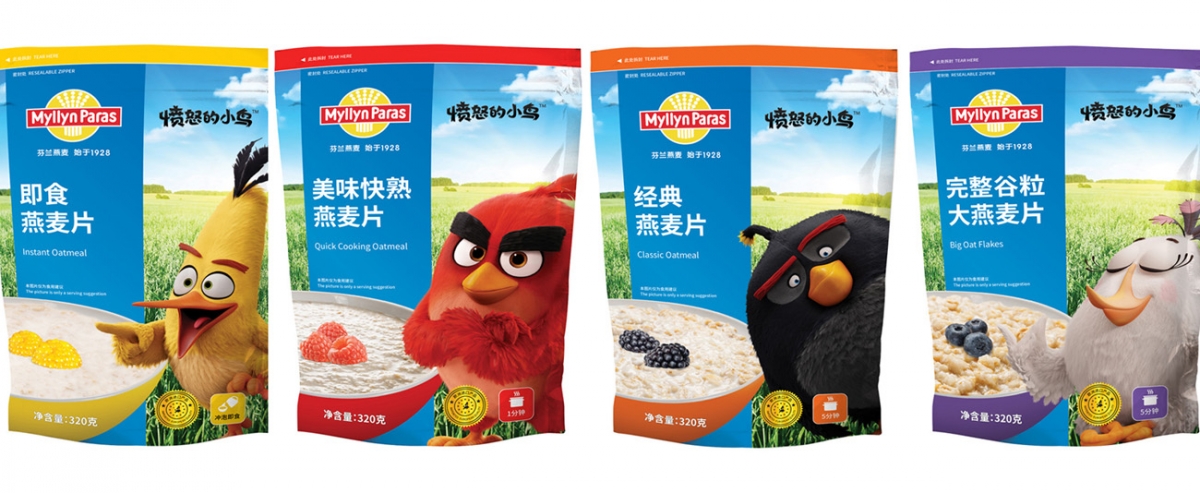 Choose Myllyn Paras oatmeal and your kids will love to eat breakfast!